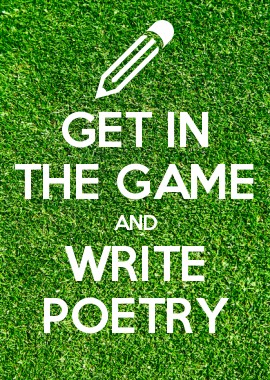 Congratulations Poetry Contest Winners!
Congratulations to the winners of "Get in the Game: Write!" Thank you to all participants and to our wonderful judges, Will Mego, Erik Spande, Marie Kisiel, and Debbie Linhart. Winners may pick up their prizes in the Youth Services department. All participants may pick up their poems in the Youth Services department until August 31.

Grades 1-3: Gold: Jenna Wilkinson, Silver: Peyton Ohashi, Bronze: Jenna Mareachen
Grades 4-6: Gold: Vivian Johnson, Silver: Jannet Arshad, Bronze: Sydney Terpstra
Grades 7-12: Gold: Brynn Schlereth, Silver: Elanny Trushov, Bronze: Paige Terpstra
Adult: Gold: Anne Mareachen, Silver: J. Ward, Bronze: Judith Sattler

Book Donation Information
We will begin accepting book donations on August 8 in anticipation of the fall book sale. We accept most donations, with the exception of magazines, encyclopedias and textbooks.