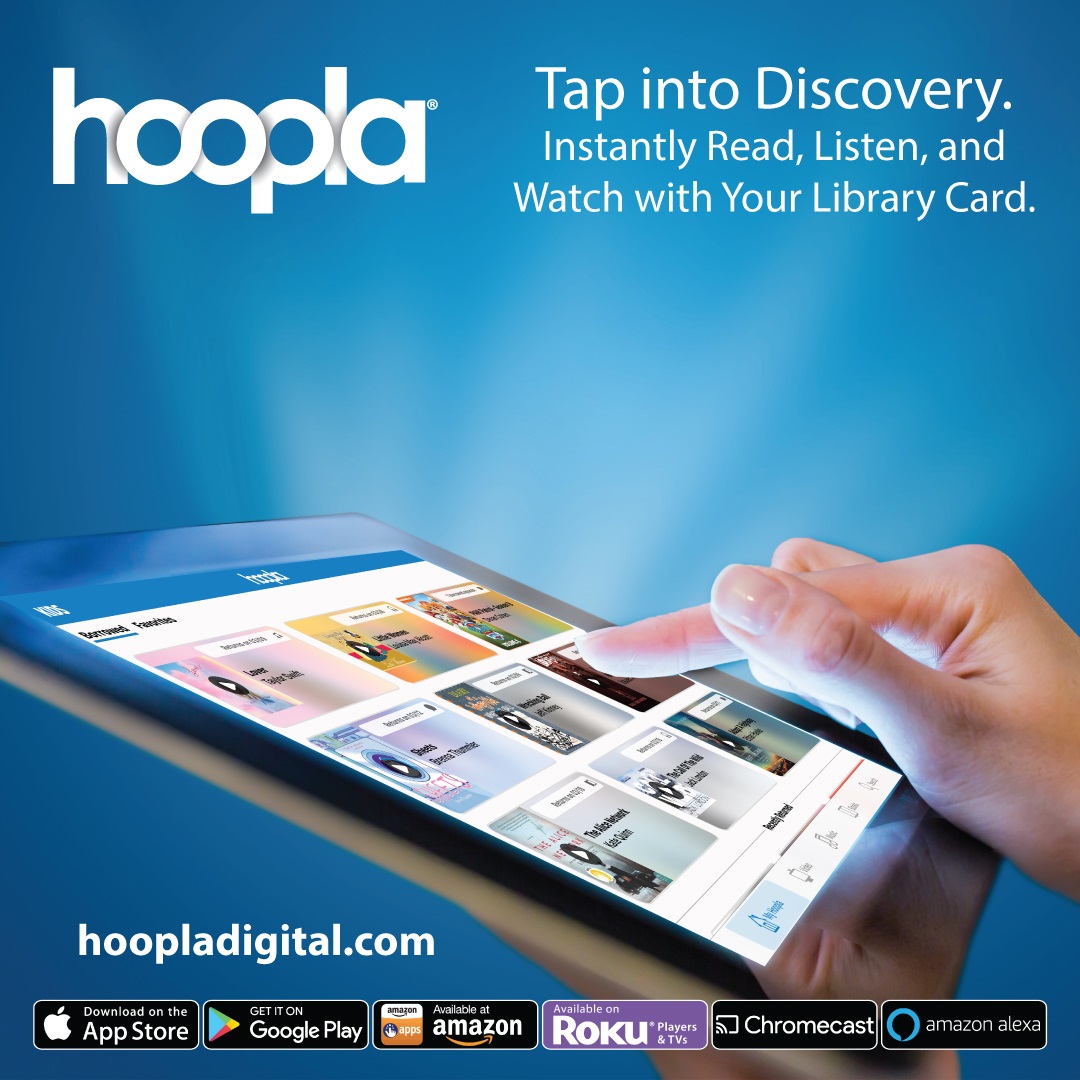 10 Checkouts on hoopla
Great news Winfield! You loved having 10 checkouts per month this summer, so we're making it permanent. Check out eBooks, eAudiobooks, digital comics, movies, TV, and music with this amazing service. Download the hoopla app and register with your library card number and password.

Events Calendar and Program Registration
Sign Up Here for Library Events
Events listed in purple are for kids, green are for teens, and blue are for adults. On the desktop site, If you see an icon of a person with a plus sign, the event requires registration. On a mobile device, you will see an exclamation point with an orange background. Click here to view library events.